Recently I visited newhome.gifts and thought to myself what a brilliant idea to write about housewarming gifts. That's why today, I'm sitting in my living room sipping in a hot espresso and typing this blog post. To me, housewarming gifts for newlywedded couple act as a connection between them. Which is why you should gift recently married couple with something memorable. A wedding gift does not have to be necessarily useful; it can just be a funny reminder of the day they vowed to spend the rest of their lives together. The secret to choosing a funny wedding gift for their new home is to go for one that is tasteful and suitable to the personalities of the newlyweds. The most bizarre gifts end up being the ones which are remembered most after the wedding.
Recently married couple have a lot happening for them from wedding plans to honeymoon to settling down in their new home. Your gift can be a relief to them, especially when it is a hilarious one. There is also the pressure and responsibility to pay mortgages and have a home, which means that the couple probably has a lot on their plate. Weddings can also be very costly, which can leave the couple with little money to spare after they have gone out of their way to organize a lavish wedding for their guests. Gifting newlyweds with ordinary gifts and cash is also okay, but if you want your gift to be memorable and to leave a mark on that particular day, why not be extraordinary?
39 funny housewarming gifts for newlywed's first home
1- I Love His Beard and Butt Couples Funny Mug
This is an appropriate gift for both the bride and the groom. When they open your gift up and see the engraving on it, it is definite that they will both smile or laugh. This hilarious set of coffee mug is a perfect funny gift, especially if the bride and groom are coffee hounds. It can act as a conversation starter in dull mornings, and the couple will definitely remember you when they use these mugs. The gift is top quality making it very long-lasting, and it is also safe to use with the dishwasher and microwave. The packaging of this gift is also very thoughtful for presentation to the special couple. The gift is also quite affordable, and it will not strain your pocket in any way.
2- Mr and Mrs Right Always Right Novelty wine glass and beer glass combo
This gift guarantees at least a smile on the bride's face if not on both the bride and the groom. The beer pint glass and wine glass are a perfect wedding gift. The gift serves as a way to brighten up their day, especially the "Mrs Always Right" and they are fantastic for an ice-cold drink for when the couple is relaxing outdoors. The gift serves as a humorous gesture to the couple from you, and it also serves a very practical purpose in the home of your newlywed friends. This gift is perfect because it is also very cost-effective, and it won't cause any financial strain to you. It is also very possible that the couple will enjoy some wine when on their honeymoon, which makes this gift appropriate as well.
3- Newlyweds instruction manual
This gift is perfect, especially if your friend has not been so lucky with women during his single years. It is an ideal way to make fun of him and still give him a lasting memory to laugh about on that day and in future. The gift is not necessarily perfect for the bride, but if she has a good sense of humor, it will give a perfect gag to them both. The manual contains some essential, mostly funny information and troubleshooting tips; as well as advice for the initial years of marriage. It has a compilation of entertaining information about being the bride's support, smooching advice, commitment and about dealing with your mother-in-law. It is also a perfect gift for a couple who in your opinion, may have everything.
4- Juvale Novelty Ring for Kiss Desk Bell
This is a perfect funny housewarming gift for newlyweds. This gift is appropriate because, in addition to being a gag gift, it serves a perfect purpose of annoying your significant other. Whenever the couple is at loggerheads, the bell can be used to spark a conversation, and ultimately the two find a way to resolve their differences. The "Ring for Kiss" engraving on the bell makes it a perfect gift for a wedding or wedding anniversary and as it is lightweight, it can easily be moved between rooms. The bell is also appropriate for an intimate date, and it is an appropriate conversation starter for couples with a good sense of humor. In fact, this is an excellent gift for any home owner too. I, myself has one of this ring for kiss ice cream bell that we bought from Siem Reap Cambodia. Until now, every time we ring it, our boys will run toward us and give us a big kiss. It definitely worth it.
5- Just Married Mad Libs
If you want to wow your friends on their wedding day, these adult mad libs are the perfect way to do so. They feature several hilarious stories revolving around being newlywed. Mad Libs are generally very funny, and when customized to fit newlyweds, they make the perfect funny gift for them. They serve as a potentially funny supplementary gift and are definitely are memorable. The Just Married Mad Libs can be used by your wedded friends to play on the plane on the way to their honeymoon, or when camping. It is a funny and simple gift to make the wedding pressure and anxiety at least bearable, especially if your friends loved mad libs as kids.
6- The Groom's Instruction Manual
A funny gift is one that sparks joy or laughter to the couple it's intended for. If the bride finds the Newlyweds instruction manual a bit condescending, the Groom's Instruction manual can take some of the edge off. This manual redirects the joke and the criticism to the groom's aloofness rather than to both the bride and groom. You can make it a little enjoyable by putting an envelope with cash inside the book, probably in the final chapter. This way, you will know if and when the groom read the book. The chapters in the book have information about surviving and maybe enjoying the most bewildering ceremony known to man, his wedding, making it a perfect funny gift for your friends.
7- Marble Coasters for Drinks
These marble coasters go perfectly with the funny mugs. It is not common for people to get coasters as gifts for their friends, as they are a very underrated gift, but when they are of high quality, they make an excellent gift for housewarming. Marble coasters are elegant and funny and a great way to make your mark in the home of your newlywed friends. These coasters have an immediate yet funny quote on top and serve their purpose well. They are made of very good quality which makes them perfect for long term use and they are absorbent to handle any form of spillage. The marble coasters can be used in their new home when serving coffee, tea, beer, wine or even whiskey to guests and in case there is a spillage, the marble and the message inscribed on it don't get damaged.
8- My Drunk Kitchen: A Guide to Eating, Drinking, and Going with Your Gut
A cookbook is a great housewarming gift for your friends. Newlyweds spend a lot of time in the kitchen together which is why this funny cookbook is a perfect gift for them. It is a perfect gift for people who love to cook and drink, and that's basically everyone. The book has cooking tips, drink recommendations, as well as never-seen-before recipes suitable for barbeques and small get-togethers. To make the gift more hilarious, you can pair it up with another Hannah Maud Hart's book which is also hilarious and make your friends have fun in the kitchen and remember you for it.
9- Oh, Susannah Tonight Not Tonight Pillow Covers
These pillowcases are appropriate gifts for generally any occasion, and your friend's wedding is no exception. The Tonight, Not Tonight Reversible throw pillowcases are a hilarious gift to give to newlyweds, and they will add a few laughs in their bedroom. The pillowcase is very durable and safe to wash in the machine, and it allows quick drying. The Tonight / Not Tonight inscription on either side of the pillowcase makes this a very thoughtful gift as it will enable the couple to communicate without using words. This gift is specifically appropriate for the bride, as it is known that women are the most affected when it comes communicating, especially when they are upset. The pillowcases make up for those days when the couple has a misunderstanding, or when words cannot express their feelings towards each other. The side is written "Tonight" can be put up if the mood is a happy and folly one and the "Not Tonight" side on a day when there is a bad mood in the bedroom.
10- Doorbell broken Yell Ding Dong! Really Loud Doormat
This is a hilarious housewarming gift for newlyweds. As they begin the next chapter of their lives together, they will need a doormat for their house. This doormat says goofy and funny and is a good way to bring some laughter in the house. This doormat is made to look like a bathroom scale and it is made of good quality material.
11- Trump-Scented Candle
A scented candle is a perfect housewarming gift for recently married couple and this handmade candle qualifies for a funny gift. This funny orange candle can be gifted to newlyweds especially if they are fans of Donald Trump. You can add to the fun by pairing the candle with a funny Vladimir Putin Candle and your newly wedded friends will definitely love it.

12- Vladimir Putin-Scented Candle
Like the trump scented candle, this is the version of Vladimir putin. It is worth buying both the Trump and the Vladimir scented candle. Spice up any new home or old home the next time you visit your friends.

13- It's good to be home wall mounted keyholder
Wall mounted keyholder is a necessity for any home. How about getting this funny keyholder for your friends who can use it to keep their keys in order? Home is everyone's sanctuary and the wording here is simply awesome and so peaceful. It is also an ideal gift for an elderly couple.

14- Lobster Claws Pot Holder
The first time I see this lobster claws pot holder, I laugh so loud that my wife came running and ask! Just look at these two claws, aren't they adorable? It has a shape of a red lobster claw which make a perfect gift idea for new home owner. This would be an ideal items the next time I visit Singapore's Seafood paradise. Have you ever been there?

15- Funny farting piggy bank
This farting piggy bank is not meant for serious money saving time. Instead, it is a super hilarious gift anyone (not just recently married couple). Simply drop in coins to hear the farting sound. This can be considered as a perfect white elephant gift.

16- Toilet Bowl Night Light with Motion Detection
I own this type of light night at home. It is not just funny to walk into my bathroom every night seeing glowing pink color, it is also very practical. In other words, I no longer need to turn on the light or risk peeing outside the toilet bowl. Before buying this toilet bowl night light, my wife kept on complaining of the smell each morning as I do sometime pee outside the bowl and onto the floor (oops, my bad).

17- Urinal Shot Glasses
You need to see this funny urinal shot glasses! In Asia, we use ceramic spoon to fill a whisky shot. That way, everyone has a fair amount of whisky. Now in America, we have this urinal shot glasses. This can be also considered as a perfect white elephant gift. This is sold on Amazon as a set of 2 glasses with capacity of 1.5 ounce each.

18- The Original Toilet Mug
Yet another hilarious coffee mug in the shape of white ceramic toilet. This is a good gift for those who like theme related décor for their home. Only you would know your friends better than anyone else. Hence, if your friends are into collecting mugs, then getting him this funny mug is highly recommended.

19- Amusing Stemless 15 oz Wine Glass
These wine glasses are amusing with its words printed on one side using permanent glass inks. It features a 15 oz capacity and they are perfectly fit into any person's hand. Wine glass are fun and cheap gift ideas to buy for any home owner. Glasses can be broken and hence you won't be worried if other people may have bought something similar. The more the merrier!

20- Cabin Log Coaster Set for Drinks
This is a modern home decor accent. With these coaster, expect no more stain and damages to your friend's furniture. This cabin log coaster set comes with cabin log shaped holder. It holds up to 5 coasters – see image below.
21- Raining Cats & Dogs bathroom rug
I've never thought I would need to mention this. But here I am, this toilet mat is hilarious and is functional as well. It features a raining cats and dogs image. It is suitable for both cat lover and dog lovers. Made from 100% polyester fiber, these funny bathroom rugs are ideal for master bedroom's bathroom or kids' bathroom.
22- Cartoon Memory Foam Bathroom Mat
Similar to the raining cats & dogs bathroom rug, this is a memory foam bathroom mat. The manufacturer claims that this mat does not have any odor, non-fading and is eco-friendly. You can either wash by hand or it is washing machine friendly (do not bleach or tumble dry though). On Amazon, there are many different type of cute and funny animal such as cat brushing teeth, bears, ridiculous squirrel, sitting elephant and angry avocado.
23- Funny Handmade White Ceramic Coffee Cup with surprise 3D figurine
Do your friends like coffee or espresso? Oh well, it does not matter as this handmade white ceramic cup can also be used for tea. What is so funny on this coffee mug is it has hidden 3D figurine inside. The figurine can be a cute cat, a tiny cow, a 3D owl or a handsome panda. To me, mug is an ideal gift for any home owner or newlywedded person.
24- Camera Lens Coffee Mug
Yes, this is another amusing coffee mug. After housewarming party, your friend will be surprised and thought it must be a mistake with an expensive camera lens. He then realizes that it is just a normal tea mug. Surprise eh? This mug looks realistic and quite large which can be used as décor accent as well.
25- Giant Connect 4 Outdoor Game
What can better connect two recently married couple closely than this giant connect 4 outdoor game? Nothing is my answer. Simply because this is a large outdoor 4-in-a-row giant game. It is an excellent house warming gift (for those owning a house with garden). This large size connect4 game can be played by a team of friends as well. It helps to connect group of friends in a fun way.
26- Catan board game
My son got this Catan board game as his 10th birthday. Since then, as a family, we have played this every weekend. Soon, my son starts to beat us in this game. The Catan board game rule seems difficult to understand at first but after checking online and read the rule 4 times, we understand better. There are different strategy to use when playing this board game. It is hiliarious and bring laughter to the whole family. If I can recommend one house warming gift without breaking your bank, then I'd suggest Catan Board Game. Go for it!
27- Mr. and Mrs. Smith Wall Mounted Key Holder
Yep, since there will be just two of them in their new built home, then this pair of wall mounted key holder is an excellent and fun gift ideas for them. It features stainless steel in the shape of man and woman (so you won't get it wrong). What a brilliant and cheap gift ideas for a friend.
28- Magnetic Beer Bottle Holder for Refrigerator
This is an excellent and functional gift ideas for any home owner. One day, a friend of mine joined a birthday party of his friend. He was amazed with the cool gadget that he saws in his friend's fridge. What he witnessed was a 3 beer bottles hanging from the roof of the fridge. He then told me all about it. I then check on Amazon and found this awesome magnetic beer bottle holder for refrigerator. You need to see for yourself. It is pretty well-done home appliance gift!
29- Our first home keychain
Yes, this is a ridiculously cheap gift and yet very memorable one. Gifting someone does not need to be expensive. It has to be meaningful and beautiful, which this our first home keychain fits the description. made of stainless steel with beautiful designed house image. Come with two keychains: one for him and one for her.
30- Homesick Scented Candle by state
When two person moves together, it is possible that they may have left their hometown behind. This homesick scented candle allows them to reconnect and relief their home sick. The candle itself can burn up to 80 hours. You could order this scented candle with different states mentioned on its cover. A great housewarming gift definitely.
31- Mr Gnome Riding On Giant Turtle
The house has a garden? Then décor for the garden is essential to make it more home like feeling. This Gnome riding on a giant turtle looks hilarious and hence fits the bill of funny housewarming gifts for newlyweds. This gift make a perfect patio entrance and garden décor. Did you know Turtle represents a longevity? Which means you wishes the newlyweds a longevity life together.
32- Gnome couple forever love statue
Gnome is where home is! This is a unique gift for newlyweds as it represents longevity and sweet forever love. Made from cold cast polyresin, hand painted and polished individually, this gnome couple forever love statue measures 6.25″ tall, 4.25″ long and 3.25″ deep approximately. It weighs about 1 pound.
33- LYFE Floating Levitating Plant Pot for Air Plants
This is a unique housewarming gift. You may not find it funny but to me, it is strange and crazy gift item for any home. It uses the levitating science to make this possible. This 12-sided geodesic planter is molded from silicon, making it soft to touch. Watch your plant levitating and rotating in the air bring a smile to your face. You have to see for yourself.
34- Baby Nessie the Loch Ness Monster Tea Infuser
I've been giving a few present ideas for coffee lover. That does not means there is nothing for tea lover. Here is a baby nessie the loch ness monster tea infuser. It has cute design in turquoise color. This tea infuser is made by OTOTO who claims that it is resistant to boiling water and is dishwasher safe. Enjoy your tea with this tea infuser.
35- Dabbing Unicorn Wall clock
Wall clock is a necessity for any home. This is a dabbing unicorn unique wall clock which looks amusing. This clock features waterproof painting surface and works on a AA battery (which does not come with this clock if you buy from Amazon). It keeps accurate time and if your friend already have wall clock for their home, this could be an extra one for their children's bedroom. Wall clock is ideal present for any homeowner, really.
36- Modern Cuckoo Clock with 12 Natural Bird Voices
Anyone who had been to black forest, Germany or has visit Switzerland would know that cuckoo clock is very famous there. In each tourist shop, you will find unique cuckoo clock to buy back as presents to your friends back home. Unlike the traditional cuckoo clock, this is a modern version which comes with 12 natural bird voices. This sleek and contemporary gift item is made by Maia Ming Designs.
37- Useless Box Leave Me Alone Machine
I am sure some of you may have seen similar machine at coffee shop or tea house. For me, I have seen this useless box when I visited a shop in Singapore during 2015 summer holiday in a Starbuck coffee house. It is similar to this leave me alone machine but with a little kitten instead. That kitten would come out from the box whenever I placed a coin as a tip. It was amazing and I thought there must be similar ridiculously funny gift on amazon and there you are: a useless box leave me alone machine that you will never win this machine – take a look at the youtube video on how this machines work.
38- Round Food Tortilla Throw Blanket
If you follow homelilys.com home décor blog regularly, you would know that I am a big fan of round furniture such as round bed and round couch. Here, what is so funny of this round blanket is its tortilla spot shape. It is very soft and comfy for your body. It can be used on a lazy couch or bring on a honeymoon. It can also be considered as a perfect white elephant gift.
39- Cornhole Lawn Game
Do your recently married fiends have a large backyard in their first home? Then consider get this large size cornhole lawn game set for them. It is so fun to play in a group, but it doesn't mean you can't get them this gift set, right? It is an unusual and fun present to give to anyone you care. Because normally, no one would really think of buying such a large lawn game for friends or family. For that reason, I'm pretty sure that your gift will stand out among the crowd.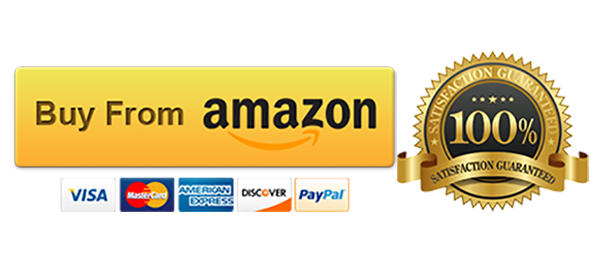 Final thought of funny house warming gifts
The purpose of funny housewarming gifts for newlyweds is to bring some happiness to the couple and to make the day a memorable one. Getting ordinary gifts for newlyweds for their new home is so basic, so why not go the extra mile with a funny gift? The best thing about gifting your friends is that they will always remember you when they use what you got them, and if your gift is not an ordinary one, you will leave a mark as they begin their marriage journey.
10 Bonus hilarious housewarming presents for first home
I am not going to leave you with just 39 amusing presents for first home. Instead, below are 10 extra hilarious first home's presents that you can buy from Amazon.
Bestseller No. 1
Aperitif Board, Unique Solid Wood Charcuterie Board and Chess Boards, Funny Cutlery Kitchen Wine Meat Cheese Platter Unique Women Gifts for Housewarming Bachelor Party
🙈【The Ideal Cheese Plate】Whether you need a charcuterie board or charcuterie set, or a picnic or a tray for your wine and cheese night, this versatile cheese board will add a touch of brilliance to any party!
🙈【Messy-Free Fun】Made with solid wood, impress your guests with a long, wide sex and marked (wood) shape. The efficient design allows you to make the most of your dining space without leaving your guests feeling cramped and cluttered. Let you and your guests enjoy your party.
🙈【Great For Pairing】Ever dreamed of hosting your own tasting? Gather around the table with your friends and get creative while setting up the perfect cheese tray!
🙈【Practical Design】Dig out three large spaces (acorn, trunk and wallet) to store cheese, snacks, sausages, peanuts, cupcakes, olives, breadsticks, cakes and homemade food.
🙈【Perfect Gift】Turned to be versatile, these deli board trays can be used as party plates and trays with these fun aperitif boards, perfect for every occasion, from picnics to parties to create the perfect home decor.
Bestseller No. 2
Bestseller No. 3
Funny Housewarming Gift, SUVEUS Fruity Scented Candles, House Warming Presents for New House, Funny Gifts for Friends, Highly Scented Long Lasting Natural Soy Jar Candle (7oz)
Funny Housewarming Gift - This is a great funny gift with a humorous saying "Good Luck Convincing Your New Neighbors You Are Normal". Your friend will have a great laugh at the label.
Highly Scented & Long Lasting - Unique fruit scent, fragrant and tangy, long lasting and pleasant. Different from the pungent scent of lavender, this unique scent makes you smell extra comfortable.
Clean Burn & Improve Air - Our scented candles are made of natural soy wax and high-grade flavors. Clean burn, non-toxic. Perfect for improving the air in home and burn up to 50 hours.
Good Gift Idea - Unique housewarming gifts for new house, new apartment. funny gifts for friends, daughter, son, sister, brother, boyfriend, girlfriend, coworker, nephew, bestie.
Customer Service - If you are not satisfied with our products, please feel free to contact us via Amazon. We will provide you with a solution within 12 hours.
Sale
Bestseller No. 4
Wishmead House Warming Gifts New Home Candle Housewarming Gift Home Essentials for New Home Couple Women Apartment Funny Decor
BEAUTIFUL SCENT: Fresh Lavender | Made with Essential Oils | Candles for Home Scented
HOUSEWARMING CANDLE DETAILS: 9oz Jar with Golden Lid | 7oz Wax made with 100% Natural Soy | Cotton Wick | Cleaner and Longer Lasting Burn | 40-45 Hour Burn Time
READY-TO-GIFT: This candle is the ideal housewarming gifts new home. Perfect a friend who has just moved into their first home or is a new homeowner! Comes in an elegant white protective box
NEW HOME GIFT IDEAS: Our soy candles not only have a great scent but they'll blend in stylishly with any home from farmhouse, to rustic, to modern. Lastly, they'll make a perfect addition to any living room, bathroom, bedroom, kitchen or office
AESTHETIC DESIGN: Elegant matte label featuring a funny quote "You Should've Moved Closer to Me but Congrats Anyway" with a beautiful scent that is the ideal along with other new home ornaments
Bestseller No. 5
Bestseller No. 6
House Warming Presents for New Home- Housewarming Gift, New Home Gifts for Home, Funny Housewarming Gifts, New Home Owner Gift, New House Gift, Lavender Candles (7oz)
HOUSE WARMING PRESENTS FOR NEW HOME- This is a great funny housewarming gift ideas for a scented candle with a humorous quote
HOUSEWARMING GIFTS FOR WOMEN- Light this luxury scented candles to create a dreamy ambiance in your home. These strong scented, natural candles make for the perfect new home gifts for home, best housewarming present, the perfect gift for a first time home buyer, new house gifts, first home gift
FUNNY GIFTS FOR MANY OCCASIONS- Great fun housewarming gifts for bff, new homeowner, long distance friendship, graduation, moving away, housewarming, coworker leaving, hostess, best friend, closest friends, bestie, sister, sister in law, daughter, daughter in law, work friend in your life
ECO-FRIENDLY AND REUSABLE- The candle is handmade with high quality soy wax and fragrance oils. Our soy wax burns nice and clean and Eco-friendly! Wax can easily be cleaned out of the jar with hot soapy water and the jar can be reused or recycled
LAVENDER FRAGRANCE- Relaxation is the main benefit of Lavender Scented Candles. It can also be used to make the room feel more relaxed simply. Whether it's a business meeting or a room with lavender fragrance, it eases tension and makes the room more reassuring, the smell is related to the relaxation of people's mind in various family study groups. Approximately 50 hours burning time
Bestseller No. 7
GSPY Scented Candles - Funny Housewarming Gifts, New Homeowner Gifts, Housewarming Gift Ideas - First Home Gifts, New Apartment Gifts, New House Gift Ideas - Moving, House Warming Gifts for Women, Men
Funny housewarming gifts; Characterized by its saying "I can't wait to poop in your new toilet", this hilarious candle makes a fun house warming present for any women or men in your life, especially for those who have a great sense of humor; Funny housewarming gifts for new homeowner, first time home buyer, hostess, best friend, dear friend, female friend, closest friends, sister, sister in law, son, brother, boyfriend, colleague, coworker, work bestie, niece, nephew, bff, bestie
A huge hit at many occasions; Gifting this adorable candle is a unique way to congratulate and welcome them into their new house; Anyone who just bought her/ his first house is sure to love; Perfect for new house gift, new apartment gift, first home gift, moving away gift, moving first home gift, congratulations on new house, fun housewarming gift
50 hours burning time; Poured in a reusable glass jar, 9oz cotton wick scented candle will burn for approximately 50 hours in typical conditions
100% natural soy wax; Scented soy candle is made from natural soy wax; Soy wax provides a slower and cleaner burn than paraffin, which is better for environment, burns more sufficiently and longer
Lavender fragrance; Infused with premium lavender fragrances, this candle is great for sleep-promoting and relief from anxiety, depression, and stress; A perfect addition to bathroom, bedroom, kitchen, living room, office etc
Bestseller No. 8
Housewarming Gifts for Women - First Home House Gifts For New Home Owner - Funny First Time House Warming Gift Ideas - Mother Homeowner - Pink Marble Mug Presents, 11.5oz Coffee Cup
💕 FUNNY HOUSEWARMING GIFT: Celebrate a new life achievement together with your loved ones and bring an amazing new home present that will leave her impressed! Our coffee cup stands as a cute symbol and a reminder of a new life chapter and a huge accomplishment: becoming a first time homeowner!
💕 NEW HOME CELEBRATION: If your friend, colleague, or family member just got her first new house, the Hendson cute coffee cup is the ideal present for the occasion! With a funny message and a lovely design, this ceramic coffee cup makes an excellent present for a new home buyer.
💕 SURPRISE YOUR NEW HOMEOWNER FRIEND: Our house warming coffee mugs are designed with premium quality ceramic, which is a durable and sturdy material that will pass the test of time. The ceramic is food-grade, non-toxic, and enriched with bright colors that will not fade over time.
💕 PUT A SMILE ON YOUR FRIEND'S FACE: These house warming presents for women have a fabulous pink marble design with lovely gold details and accents for a plus of sparkle and elegance. What makes the pink coffee mug stand out is the reflective gold lettering and a cute heart on the inner lip.
💕 ORDER YOUR ADORABLE PINK MUG RISK-FREE: Our customers' satisfaction is our priority. For that reason, we offer you a full refund of your money in case you are not 100% satisfied with your purchase.
Sale
Bestseller No. 9
Funny Coasters for Coffee Table - 6 Sarcastic Absorbent Stone Cork Drink Coasters, Farmhouse Bar Coasters for Drinks with Holder, Cool Housewarming Gift, New Home - Cup Coster for Wooden Table
SARCASTIC FUNNY FARMHOUSE COASTERS: This 6 pack of absorbent ceramic coasters with a holder are so fun you'll love how much entertainment they add to your home. Guests will be delighted by each funny saying, a different one for each coaster.
SO VERY STYLISH: What's better than super useful and functional coasters you ask? Ones that look great too! These modern farmhouse style drink coasters are so pretty they're sure to be a great accent piece to your living space. The added holder means they'll be neat too!
SO FUNCTIONAL: You'll never have to worry again about water stains and rings on your tables or counters. This set of absorbent drink coasters absorb water so well your tables will smile. Cork bottoms mean no scratches too!
GIVE THAT PERFECT GIFT: Look no further if you're searching for that perfect housewarning gift. These absorbent stone modern farmhouse style coasters are not only super functional by protecting table tops, they are so stylish and fun your gift recipients will adore them. You'll forever be known as the best gift giver.
EASY CARE: Simply wipe down with a gentle cloth and allow to dry between uses. These coasters are so simple to use and care for.
Bestseller No. 10
Cat Funny Hand Towels for Bathroom Kitchen - Cute Decorative Cat Decor Hanging Washcloths Face Towels Super Absorbent Soft- Housewarming Gift for Cat Lovers - Orange
Cute Cat Hand Towel:Funny cat towels hanging on a towel rack,the snap button of the cat's hand prevents the towel from slipping off.When you wipe your hands with the feeling of touching a cat's belly,you will be healed by the soft fabric touch!The pattern on the back,tail and paws are very realistic,so cute that even the towels also make you want to hug them!
High Quality Fabric: 85% polyester 15% nylon,soft and comfortable fabric with strong water absorption. It is suitable for wiping hands and face.The cat head with special materials,so that when hanging can stay upright!
Perfect Decorative: 25 inch by 6 inch. Maybe you are worrying that your bathroom and kitchen are too boring?It's time for you to have a cat washcloths to decorate them,make your home full of warmth and vibrant. Cat hand towels not only dry your water droplets, but also give you the companionship of a cat,add some fun to your bathroom and release your tiredness!
Funny Gifts : The cats decorative towel is a perfect gift for all occasions,house warming presents for new home,birthdays,Mother's Day,Christmas,Valentine'S Day,wedding showers,etc. All people,especially the cats lovers,will be surprised and happy when they receive this realistic cat towel!
Please Rest Assured to Shop:We make sure that you will be satisfied with our cat hand towels. If there is any problem with the cat hand towels you bought,we can provide a full refund.
Last update on 2022-02-04 / Affiliate links / Images from Amazon Product Advertising API