Who does not love the zen design concept of a Japanese home? For me, harmony is an important aspect to any home. Therefore, I find Japanese fence design concept appealing. For instance, last month, I have written about 77 design idea for small garden based on Japanese garden concept, which has attracted lots of attention. As a matter of fact, this post has attracted some news outlet which picked it up a month later, for example, see pots on fox8live and WMBF.
Built upon the success of the Japanese garden design post, today I am going to share 2519 Japanese fence ideas you can implement for your house immediately.
Japanese Fence Panel
The simplest way to build a Japanese fence for your backyard garden is to buy the already built fence panel. You can actually either buy it rom wallmart of conform from your home through Amazon.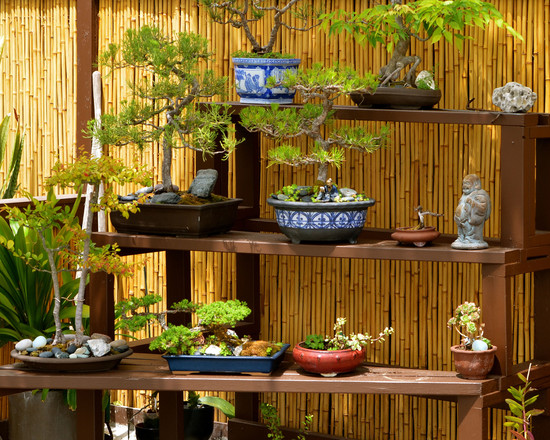 Japanese wood fence style
Do not be surprised that not all Japanese fence are made from bamboo pole. In fact, you can also make a Japanese style fence from wooden plank too. See example of these Japanese wood style fence below and you will understand what I mean:
Japanese bamboo fence styles
Yes, these types of fence are widely known. They are built from bamboo that are tied together using the knot tying technique as described in the last section of this post.
Contemporary Japanese Fence Designs
Below photos will be the most modern and contemporary Japanese fence designs I could find online. Enjoy and be inspired of these luxury fence design using the never seen before techniques to construct them from scratch.
How to tie Japanese fence knots?
Now that you have enjoyed these 25 Japanese fence design ideas, you would by now understand the importance of bamboo in the fence design. In case you do not want to hire a professional to make you these Asian fence, you will need to learn how to tie these fence yourself using these knots tying techniques found in the video below:
Conclusion Remark
Japanese design concepts focus on harmony or zen. The concept gives lot of feng shui benefit. That is why this type of design concept has been adopted by many western landscaper and gardener. Likewise, Japanese fences are indispensable element of Japanese décor, especially in the Japanese garden design.
Did you like this article?
Share it on any of the social media channels below to give us your vote.
Your feedback helps us improve
How to tie japanese fence knots
To tie fence knots the japanese way, please follow the video given in this post, click to play the video.
How to build japanese fence
If you are a handyman, then building japanese fence may requires some elementary tool. However, if you are newbie, the best alternative to building a fence is to buy an existing fence panel which you can assemble together.
What is traditional japanese fence made of
Traditional japanese fence are made of bamaboo or wooden plank