Cuckoo clocks are timepieces with a long and rich history. They are highly reputed for their unique artistic designs and features. It's no surprise that these clocks have remained in business for about three centuries now. While the original inventor of the clock still remains a mystery, its undisputed origin is the Black Forest region in southwestern Germany, which is in present day State of Baden-Wurttemberg. This is the region that oversaw much of it development and popularization.
Germany is very proud thanks to the iconic Cuckoo clock. The country has exported the clocks since more than 300 years now. These pendulum-regulated clocks are endowed with amazing features that makes their selection a somewhat difficult task. However, here are 7 crucial tips that may prove decisive when selecting a perfect cuckoo clock of your choice:
1- Consider Quality First
Imitation products flock to the authentic cuckoo clock. Finding a cuckoo clock with an unwavering standard of authenticity requires some in depth knowledge of the clock itself. An important measure of the quality of a cuckoo clock is taking into cognizance the origin of the clock. The undisputed origin of authentic cuckoo clock is undeniable the black forest (Schwarzwald) region of Germany.Since 1629, this region has been producing the original cuckoo clocks.
The black forest wood carvers and clock makers are considered as the pace setters who built the reputation and standards by which all cuckoo clocks are scaled. As a result of several imitations that threaten the art, reputation, and standards of authentic cuckoo clocks, the black forest clock association was formed. The association which is also known as verein die schwarzwalduhr (VDS) came up with a certification process that will aid buyers to ascertain the quality of an original cuckoo clock. A certified mechanical cuckoo clock comes with the VDS seal and a certificate of authenticity.
2- Choose Style
Styles and tastes are local to individuals. What appeals to you might not necessarily appeal another person. Cuckoo clocks come in variety of styles but the most common choices are the chalet style and the traditional style cuckoo clock. The chalet style cuckoo clocks have a design that varies from other cuckoo clocks style. The style normally depicts a scene of everyday life. They usually feature details such as dancers, beer drinkers, wood choppers, turning water wheels and beautifully carved animals.
The traditional style cuckoo clocks usually depict scenes of nature or hunting. They have peculiar deep carvings and rich stains. Their designs reflect their black forest origin and they have meticulously carved birds, eagles, deer, leaves, or owls. Chalet and traditional style are the most popular choices for people around the world.
3- Choose Type of Movement
The mechanism of movement of a cuckoo clock is a crucial factor to consider when choosing a cuckoo clock. Cuckoo clock is a crucial factor to consider when choosing a cuckoo clock. Cuckoo clocks are timepieces that are famous for their unique styles and system of operation. The movement of a cuckoo clock can be facilitated via either mechanical means or electronic means. However, people appreciate cuckoo clocks largely due to their originality, artistic design, and unique mechanism of movement and one thing that makes an original black forest cuckoo clock distinct is the mechanical movement of the clock. You need to wind these clocks at intervals for them to continue working. The movement intervals are in two categories: one day movement and eight day movement. You need to wind every 24 hours for the 1 day movement clocks while to wind every week for the 8 day movement clocks.
Both types of movement are produce in authentic black forest cuckoo clocks. For a clock to earn the VDS seal and certificate of authentification, the movement must be driven mechanically. Cuckoo clocks that are powered electronically are not considered as indigenous products of the black forest and do not qualify for the VDS seal and certificate of authentification. But many manufacturers have added quartz cuckoo clocks to offer a larger range of options in their products. They also come in decent qualities and are simple to maintain as they are powered by batteries.
4- Choose Music
Music has been one of the cardinal features of cuckoo clocks. In fact, people wants to hang the cuckoo clocks in their home because of these cute sound that they make. The clocks play music as well as the cuckoo bird sound. All musical movements are of standard quality but the quality vary with the number of tones, the higher the number of tones, the better the sound quality. Clocks with 1 day movement intervals play music on each half hour while clocks with 8 days movement play music on each hour interval. Cuckoo clocks with quartz movement usually play music on each hour interval and also include up to 12 different melodies.
5- Choose Figurine
Figurines are also unique features of an authentic coo coo clock. There are predominantly two forms of figures: dancing figurines or moving figurines. Those with dancing figurines could feature couples dancing or black forest children. The dancers usually turn when the music plays. The moving figurines could feature beer drinkers lifting their glasses, wood choppers with their axes or beautiful water wheels. All these features move when the music plays. There are more other features apart from the aforementioned but dancing couples are more popular. The coo coo clocks with figuring are usually expensive because of the effort by clock maker to hand carve and to paint them. Some producers also make a hummel figurines. These type of tick tock clock are quite delicate due to the porcelain material. Hence, you need to handle them with care.
6- Night sound Shut Off
Coo coo clocks are usually conditioned to make sounds in time intervals. At night, the sounds could be unpleasant and disturbing. It will be an excellent choice to consider these Bavarian Clock clocks with night shut off. Also, having a cuckoo clock with night shut off eliminates the dilemma of choosing where to hang it up as it won't bother you in crucial moment like night sleep. Cuckoo clocks sound can be muted either manually or automatically. 1 day cuckoo clocks predominantly comes with manual shut off while 8 days cuckoo clocks usually comes with varying shut off options.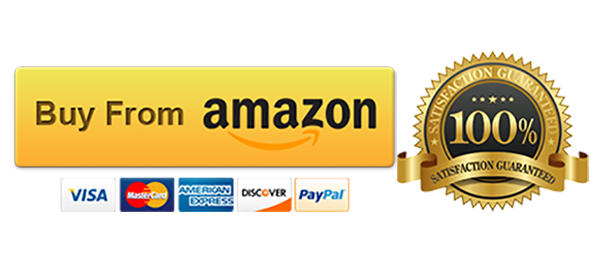 7- Consider your budget
Cuckoo clocks are available in different varieties. Reputable manufacturers offer buyers a range of options depending on their budget and priority. You can optimize a decent quality of a Bavarian cuckoo clock below $100. Some buyers with fat budget usually opt to go for a simple cuckoo clock that offers them the advantage of simple maintenance.
Now that you know the seven tips to selecting a perfect coo coo clock, it is time to find out where can you buy these Bavarian clocks without hurting your bank.
How about used cuckoo clock for sale?
Instead of buying an authentic cuckoo clock with the VDS seal from the shop, how about consider getting  the used cuckoo clocks instead? You see, some items such as watches or clocks, the older they are, the more valuable they become. At time, they could even considered as vintage items or even as antique. So do not fret when considering the used version of these Bavarian clocks.
>> Find Used Cuckoo Clock that you can buy cheap here.
Which Home Decor Style is perfect for wall mounted coo coo clock?
Not all home decor style will fit nicely with the wall mounted coo coo clock. So do not buy these wall mounted clock if your interior design style is more of modern accent. Instead, if you are living in a farmhouse style or living on the mountain range, these clocks are excellent match. In other words, the coo coo clocks are perfect for chalets and wooden home.
Still look for more cuckoo clock?
If you have scrolled down here, I suggest you to read the 7 secrets above. If you have done your home work, you shall be ready to buying one for your home. Whether you are buying an used cuckoo clock or new ones, remember that these clocks would make your home more warmer with a chalet like feeling.