Update as of 2 June 2018: I have added a bonus on natural geode book stopper as I believe in its positive energy helping to bring balance to your office or home. Enjoy!
At first I did not know what a bookend is. It is only after I do some research for a decorative items for my house and after I found on housedecorsale.com, I understand what the bookend is. Well, it is a support for a row of books. It is very useful for a library as it helps to keep book upright and well organized. This is important as it gives an appearance to your home that it is well organized. Furthermore, a well arranged house will attract good feng shui and improve the health of all people living in the house. Without further ado, let's delve into the 12 unique bookends for your house:
1- Kikkerland Leaning Men Bookends
The Kikkerland leaning men bookend is designed to commemorate the machine age. This unique bookend is pretty heavy and the material is similar to those of stone and can hold up to 20 books. Its height is around 7 inches. It is perfect for any office or home library.
2- Kung Fu Bookends by Yoler
This is a stylist Kung Fu Bookends by Yoler costs just $19.99 on amazon.
Features:
Stainless steel zinc alloy
Non Skid pad base means your book will not slip easily
Great for books, magazine, CD and cookbooks
Size: 2.76 x 6.1 x 7.3 inch
People who have bought this King Fu bookends were generally happy with their purchase for several reasons: shiny and won't show any fingerprints and its fast shipment from Amazon i.e. within just two days.

3- Portal Bookends Blue & Orange Portal by ThinkGeek
This unique bookend features a portal from an orange end to a blue end. These portal bookends measure 5-inches tall x 4-inches wide x 2 1/4-inches long. To some people, these are not called portal but a quantum tunneling. Overall, people are quite happy with these bookends as they are aesthetically pleasing to the eyes can do the job well.
4- Antique White Terra Cotta Pig Bookends
This antique white pig bookend was designed by a company called Creative Co-Op which was established 11 years a go. This book ends are cute and sturdy and has a vintage look. A perfect Christmas gift for mom.
5- White Cat Bookend Set by Danya B.
This cat bookend set is made from cement with an adorable expression of the white cat. Perfect gift for feline lovers while holding books securely. This may not be a good gift for a family with small children though.
6- Koehle Dragon Figurine unique bookend
This dragon bookend is made from polyresin. It would add a powerful status for your home for better Fengshui. This is one of the most unique bookend I have ever found when researching for this blog. If you want to get one, check it out here: http://housedecorsale.com/product/koehler-home-decorative-polyresin-fierce-dragon-book-ends-figurine/
7- Bombayjewel Wide Eyed Owl Bookend Pair
This owl bookend with wide eyes open remind me of a friend from Singapore. When she visits me here, I brought her to a gift store and she could not get an eyes of any gifts with owl designed. I am pretty sure that if you have friends just like my friend, this bookend will be a perfect gift for her birthday or special occasion. You can buy it from amazon by clicking here.
8- HomArt Cast Iron Bunny Bookends
I am calling all bunny lover to buy this bookends. A really unique design in the area of rabbit bookend!
9- Tour Eiffel unique design bookend
This is a MUST buy. Amazing unique design that make your house like a classical museum. On Amazon alone, this bookends received 4.8 stars out of 5. It is really a best buy in the area of bookends.
Well, as a bonus, I am going to show you this awesome crystal geode bookends which you can buy at the comfort of your home.
Cheap natural geode bookends
First you need to know what are natural geodes. The short answer is that they are rock with cavity lined with crystal or other mineral elements in it. The geodes are formed through many years and they start out as a hollow bubble inside of a layer of rock mostly from volcanic rocks or chemical precipitation. The Greek and many people believe in geodes to bring harmony and creativity from a metaphysical perspective. It is undeniable that geode just like any other matter hold energy and hence people would use geodes to decor their office or home as it is considered to bring in good energy.
But that is not all…. to most believer, geode helps making the Chi to flow naturally throughout the ambiance. They consider geode to have feminine character thanks to its cavity in it. Believe it or not, geode can help to bring balance and positive mood in your office or home. That is why, I am going to share with you this one sale large geode bookends that you can buy right now.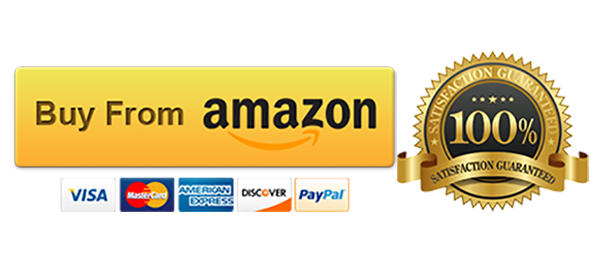 That is all for now with my review of 9 unique bookends you would love! Now, go on and tell me from the comment below which design you love the most?