Last year summer, I had announced the best 9 foot patio umbrella under 100$. This year, while the weather is getting warmer in late May, I am getting myself ready earlier than usual for summer. This includes bringing my bbq pit, the hammock and do the lawn. And as my backyard lacks trees and shade, I need to find the easiest and cheapest solution to keep my whole family from sunburn. Of course, the solution is… outdoor cantilever patio umbrellas. Buying an umbrella for your patio isn't that easy if you don't know the specific needs that would best suit your garden. When choosing the umbrella for your situation and lifestyle, here are a few things that you should keep in mind.
It is important to protect your family against overheating, sunburn and the risk of skin cancer from the heating sun. When you want to protect them from the outdoor element while keeping cool, it is worth to consider getting one of these outdoor umbrellas.
What is Cantilever Patio Umbrellas?
I only came to knowledge of the term cantilever parasol when researching for exterior market umbrella. The term cantilever parasol, aka "offset hanging umbrella" is a large outdoor umbrella where its base is located to one side.
In other words, the cantilever patio umbrella hangs to the side of its body. It is supported by a strong base with its pole bending slightly as it reaches upward. This design helps to counter the balance of the cantilever system. It is very suitable for large areas with dining sets underneath the umbrella or swimming pools beside the patio furniture because it could be rotated freely around its axis.
4 Consideration you must know before buying
Unlike the usual patio parasol, the outside offset umbrella is more expensive. Hence, before you buy any of these canopies, it is important to do proper research.
First, assess what space you have
It is important to assess your backyard and have a mental mind on where to place the patio umbrella will help with shading. How large is it, where is your dining table and what do you plan to use the parasol for? Is it to cover the garden dining table or side pool?
When you evaluate your exterior space, you would then be able to conclude how many and where you would place them. For instance, if you have a large rectangular dining table for 10 people, the most ideal way is to purchase 2 offset patio umbrellas. This way, you are sure to have a complete shade coverage for everyone.
But wait – there's more
Need to move the outdoor parasol often? Then consider getting the strong base with wheel. This way you will not hurt your back when trying to give shade to your children sandbox during a strong sunny day.The base with wheel allows you to transport and move it easily. And do not worry, the wheel will not make your umbrella any weaker. It may be slighly more expensive but it is worth any penny.
It gets better … with
To the contrary of the above, in case you plan to use your outdoor umbrella at the pool side, you will not likely move these parasols as frequently. As such, it is ideal you fix its base to the ground. You're dead right for this requirement, it is advisable to buy a large cantilever umbrella instead of getting those flimsy ones.
Now… size matters!
I couldn't believe my eyes when I see this below of a tiny umbrella! —>> See what i mean? Shame on me 😮 …
At this point you realized you had just spent 100$ for a wrong product. That is why it is important to be very thoughtful when it comes to the umbrella size. You do not want to buy an item just to realize it does not suit you .. just like the man to the right.
Now, the size of patio area umbrella varies but is usually range from 6 to 11 feets. Some makers produce an extra large patio umbrella that can go up to 13 feets. Well, in my view large does not mean better. Hence, you need to measure the area you want to be covered by the umbrella before buying it.
your outdoor patio sunshade is actually very major, this could crowd a smaller sized patio area interfering with an all-natural appeal. Meanwhile, a sunshade which is actually also tiny is actually unexpected to deliver sufficient shadow. This restricts the functions from the sunshade as well as the entire factor from acquiring this initially.
But that's not all, when thinking about dimension do not forget the height of the parasols.The ideal parasols need to be actually high enough for all family and friends yet certainly not ultra tall that can pose safety risk to the users.
Cantilever Patio Umbrella Price
Cantilever umbrellas can be pretty expensive. This is largely because of the sophisticate system and its aesthetic appealing. By searching an online store Amazon, I had identified the most expensive heavy duty offset patio umbrella at the range of over 3,000 USD.
By contrast, you dont have to worry because the average price of a small cantilever umbrella is just around 100USD, which is very affordable.


3 Best Large Cantilever Patio Umbrellas
With the summer fast approaching, remember to get your cantilever patio umbrellas today to protect your whole family from cancerous sun ray. Honestly, there are just tens of umbrella brands out there, but one thing's for sure, the best product will be evident from real people's review and that the patio umbrella's maker cannot lie! See it for yourself to believe.
heavy duty cantilever patio umbrella
This sturdy cantilever umbrella features a 10 ft canopy with handle and crank. Its consists of 8 ribs for a strong wind resistant property. Its base is strong and heavy after you fill it with water and sand. The other feature of this best offset umbrella for wind is its main pole (aluminum) has safety limit sleeve to protect accident. You can adjust opening angles within 90 degrees safely.
Most importantly, this heavy duty cantilever patio umbrella receives very positive reviews
. Remember to read them for yourself before making a purchase decision.
Large Hanging Patio Umbrella by C-Hopetree
C-Hopetree is quite a renown umbrella maker. They produce both in-table umbrella and awesome offset patio umbrella like this 10 feet version.
This is a premium outdoor large umbrella with a reliable and easy to use crank system which facilitate the opening and closing of the umbrella smoothly.

This large patio umbrella receives quite a few phrase as shown in the sample review below.
Best 10 ft offset umbrella with double top by Purple Leaf
I love this offset umbrella. With its large 10 ft unique double-top canopy, this utility umbrella is ideal for commercial or residential use. If this is your first time buying a patio umbrella, you need to know the benefit of double top! This is a must if you are living in an area that is very windy since the gap on the top of the canopy allow the wind to pass through without throwing this large cantilever umbrella off balance. Currently, this Purple Leaf umbrella is on sale for just 399 USD. Get one before stock last.
Super Grand Curved patio umbrella
This super large curved patio umbrella is made by Grand Patio, an Amazon based online store. Featured 11.5 feet double coated and water resistant market umbrella. It allows you and your guest to enjoy the beautiful sunny day without worry about skin cancer! It is designed with full functionality in mind with safety limit sleeve on the main pole.
Very cheap Abba 10 feet Cantilever Umbrella
Cantilever Umbrella is considered cheap when it is less than 100$, IMHO. In this case, I found the best deal from Abba Patio who offers this 10ft offset umbrella for just 99.99$. It is the cheapest cantilever umbrella I have found so far. According to the real honest review, this 10 ft umbrella is ideal in location with slighter wind. If you are on the budget, then this Abba Patio Umbrella is for you. Get it now on Amazon.
11 Ft Solar Powered LED Lights Cantilever Umbrella
This is a cantilever umbrella with lights from Ulax furniture
. It features a 11 ft canopy which provides about 95 square feet of shade on summer days while gives you a glowing cozy night. There is two way to charge the LED light. First, during sunny day, the battery will be charged by itself through the sunlight. If you prefer, you can also charge it via USB. With solution dyed polyester, this is a fade and water resistant umbrella. It has the air vent to allow air to pass through during windy night. One awesome feature of this Ulax Patio umbrella is the 7 different tilt positions to copy with the sunlight from different angles with the possibility of  360° Rotation of the canopy.
10-Feet Hanging Rectangular Cantilever Umbrella by Abba

Yet again the Abba Patio had produced an awesome rectangular offset umbrella. Currently 53 raving customer has voted this umbrella as one of the best non-circular patio parasol. Ideal for any occasion. If you are a fan of non regular outdoor parasol, then get this weird shape cantilever umbrella. Well, in term of price, it ain't cheap either, check it out on Amazon by clicking on the button below the image.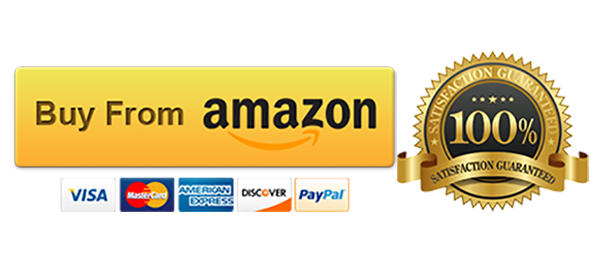 Final Thought
Summer is undeniable the best time of the year. It is a time where we have a lot of sun and with sunlight, comes the BBQ. With the BBQ, you will need to have shade to protect you from the UV light which can cause skin cancer. That is why, it is important to prepare your backyard garden with one of these large cantilever umbrella. With its many shape and size, you can get circular or rectangular cantilever parasol as desired. After all, you do not want to feel the sun burnt, do you?