I love hot tubs for a relaxing session. Especially on the day, I had so much stress at work. Using hot tubs is a way for me to get away from all the worries. You see, I do not like doing sport (my friend called me couch potato) i.e. I do not even like to work or jog and therefore I need to find a way to release stress. For that reason, enjoying warm water in a relaxing evening has helped me cope with the ever-demanding day job.
This page has many portable outdoor spa for under 400$
Soft vs Hard Tubs
Not all hot tubs are built the same way. Some are made to stay i.e. they are regular hard shell tubs and they are usually fixed in one location. These tubs are usually very heavy and expensive. Furthermore, they are high in maintenance requirements because they are built to last. On the other hand, other outdoor whirlpools are portable in nature. These are mostly made from vinyl material. You can simply move it from one location to another simply by pump air in and out of it. They are usually less expensive and easy to maintain.
Given the difference in price between the hard shell and soft shell whirlpool, I'd like to introduce you to Coleman lay-z spa inflatable hot tub for outdoor space. It is made by Coleman, a renown camping gear company based in Wichita which was found in the 1900s by William Coffin Coleman.
Lay-Z spa portable Hot Tubs Review
Let's start with its appearance. The lay-z spa portable hot tubs feature the dark green exterior color, Coleman's hallmark color for many products. The interior is pristine white which goes very well with the clear water to help identify any debris that falls in the water. You will also notice several bubble jets in the interior wall to simulate the Jacuzzi water jet. In short, the appearance of this outdoor hot tub is appealing and ideal for the garden's green pasture.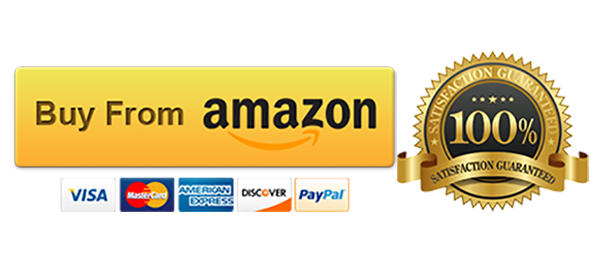 The lay-z spa inflatable hot tubs comes with many features. The first is the quick heating system. Tell me, who likes to wait forever for the outdoor pool to warm up? Not me. Hence, the quick heating system really makes this an ideal outdoor whirlpool for any family. The second feature is the different massage capabilities. Thanks to its bubbly jets that line the white interior's wall, you could enjoy the relaxing massaging by the water jet. The third feature I like so much about this model is its integrated filtering system. Just like the filtered water, this system helps to self clean the water that is being pumped into the inflatable tubs. Finally, the product is made from leatheroid and TriTech 3 ply reinforced material which is puncture resistant featuring a polyester mesh core encased in two layers of PVC for extra strength and durability.
Read a detailed review of this Lay-Z hot tubs here
The product is intended for 4 to 6 adults. I find it most user friendly just for five people. It has a 254 gallon of water capacity with a fully inflated size of 77 inches by 28 inches.
Served best with 5 people (4 – 6 adults capacity)
Integrated digital control system (serve as an air pump and easy heat and massage control )
Sturdy I-beam Construction (does not easily broken or bend even we seat on the rim)
Insulated cover (so you don't have to refill the water every use)
By the way, the I-Beam construction of the sidewall is so sturdy that allows users to sit on the sides without the spa bending or buckling, making this product superior to others in its class.
Click here to read honest reviews of this Lay-Z hot tubs from real user
Where to buy Coleman Lay Z Spa Inflatable Hot Tub?
You can find this inflatable hot tub in many large outdoor retailers such as Walmart or Target, or you can buy it from any specialized camping gear store near you.  But buying your Lay-Z spa online is highly recommended.

Negative Review of Lay-Z spa Coleman hot tub
Like any product, not everyone would love a product. This lazy whirlpool is no exception. Among the negative review of the Coleman Lay-z spa portable hot tub is its noise level of the pump and a water leak. Well, considering this is a portable version, it would run a risk of leak and any mechanical pump would produce noise.
Lay-z spa FAQ
How to setup the Lay-z spa?
It is easy to set up. According to one review, it takes him less than an hour to set it all up. It is not very complicated and the product comes with a DVD detailed setup and maintenance and hence it will not be a mystery at all. I would suggest also buy bromine tablet to bring the quality level of the water to be suitable for an initial used.
Lay-z setup video
Can I use Lay-Z spa outdoor during cold weather?

Some customers have suggested that the pump would not run if the weather falls below 40 Fahrenheit. This is because of a built-in system that detects the temperature. However, there is a tip to make it run – see tip box below
TIP to get it to work during cold weather: To make the machine run during super cold weather, one customer leaves the pump indoor to warm up while he filled the tub with hot water from the house. Once the pump warmed up inside, it started working again so he hooked it back to the portable tub.
How heavy is it when completely filled?
It is going to be quite heavy when completely filled with water. It is going to be in the range of 2700 lb i.e. half weight of a small car. This weight is before adding in the weight of the people in. So, if you have four to five people use the spa at the same time, remember to add the total weight in as well.
Therefore, it is advisable to use this whirlpool on a flat surface in a garden or ground floor (i.e. not on an apartment for example).
Lay Z Spa Specification
Full water capacity for the Coleman lay-z spa inflatable hot tub is 254 gallons and would weight a total of 2,701 Lb (one tonne plus). It can heat the water up to 104 degrees Fahrenheit.
Is it expensive to run a Coleman lay-z spa inflatable hot tub?
The short answer is: No! Besides the cost of electricity, you would need to consider the following monthly cost:
How much does it cost?
It currently costs $349.97 on Amazon. As of 04 June 2016 i.e. today's review, it is shown as a deal of the day in Amazon and hence a massive discount was given and the price has dropped to $279.98.
Conclusion Review Remark
With more than 800 happy customers, as evidence from this honest review, Coleman must have done something right to receive an outstanding rating of 4.1 out of 5 stars in Amazon. It is a highly wanted and recommended hot tub and a best seller online.