One of the most fashionable accessories for women to wear today is the wristwatch. This practical accessory makes a statement about your style. Maybe you are buying a gift for your loved ones or buying a gift for yourself for upcoming Christmas, choosing a watch that best suite you is your personal decision. There are a different style, designs, brands, available to choose from such as are fashion watches, sports watches and designer watches so choosing a watch isn't to do with the watch itself as much as how you see the watch. It's a very personal decision, and it has to involve emotions and how you.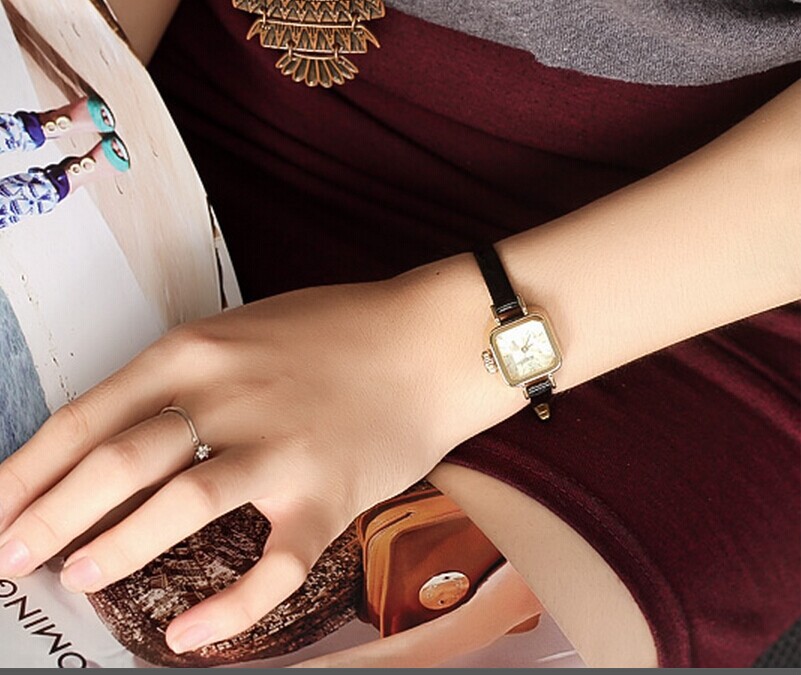 In this post, I shall be discussing 5 top tips to select a perfect lady's watch you need to know.
What is your budget?
First, it is important to put into consideration your budget. Will you be willing to spend more than 500USD or just 50USD? This is a big question when selecting any wrist watch. By doing this, you will be able to tell the salesperson how much budget you have to spend and only see the watch is within the price range. Frankly, in my view a good wrist watch should not be anywhere cheaper than 100USD.
Movement Type
Second, choose the movement types of ladies' watch. There are three main types: Quartz, Mechanical and Automatic. Quartz movement watch is powered by battery, essentially. This type of watch is the most reliable and request less maintenance i.e. you only need to change the battery once in a while. Furthermore, it is the cheapest watch you can find on the market.
The Mechanical watches require you to wind the internal spring mechanism in order to keep the watch in working order (remember these winding vintage pocket watches?). The benefits of mechanical watch is that it can last for a lifetime with proper maintenance. Furthermore, due to intricacy of the mainspring, some watchmakers make these timepieces with clear sapphire casing on the back which gives a clear view of the fascinating rotations and oscillations of the minute working parts.
Finally, the Automatic movement watch is powered by kinetic energy from the wearer's wrist. Unlike the mechanical watches, the automatic watch is considered as self winding as it does not need the wearer to manually wind the spring to work. The benefit of this type of watch is that you do not need to wind any spring nor change the battery. It is quite heavy though.
Style of ladies' watches
Third, choose the type and style of ladies watches. Indeed, choosing a style or shape of a watch for a lady is very important. One can distinguish woman's watch from man's watch by observing the color and size. However, do not get confuse with the sport watch because for ladies, their sport watch can be quite large as well – see example photo above.
The shape of the watch is known to be round as we all know. However, more and more people have chosen to select the rectangular or square face watches. Finally, if you have extra cash to spend, why not try the jewelry watch, it is very stylist and trendy.
Click Here to Read More
Material Used
Fourth, choosing the material that make up these ladies' watches. The traditional gold jewelry watch has always been on demand through various shape.  Nowadays, classical yellow gold, rose gold, pink gold, platinum is widely used by most female to give the more pleasant look. I, personally, would not recommend the stainless steel watches as they give more a masculine look to the timepiece.
Bracelet or strap
Fifth, decide either bracelet or strap for the watch. Different types of bracelets can be seen on lady's wristwatch. Those with bracelets acquire a classy and formal look of a luxury watch, such as Michael Kors. Leather straps are up-to-date and incredibly stylish. Their various colors often match dials or can be utterly exotic. And of course, the last type of strap is rubber based. These are usually considered as sporty watch for women.
Read Review of the below Elegant lady watch
and now that you know these five tips, you are ready to shop without wasting any more time on deciding the multitude of elements to be considered.