Who does not like swimming pool in a hot summer day? I know I do. I enjoy the idea of plunging myself into a cool water during a hot day right after work. Summer is synonymous to the long evening time and therefore, spending the evening in either a hot tub or a pool in a back yard is ideal to keep stress away.
Well, in order to enjoy the water, it is necessary to have a pool in the first place. As such, if you do not have a big back yard, then the following 7 ideas [photos] will save you headache and cost for the implementation of a small pools for your tiny back yard. Enjoy…
Small inground swimming pool
Below are 8 ideas for small inground swimming pool that you can implement in your small space backyard. The main cost for inground pools is that you will need a renovation company to help building it. Unlike the above ground swimming pool, the ingound cost would be higher. However, they are more pleasant to the eyes.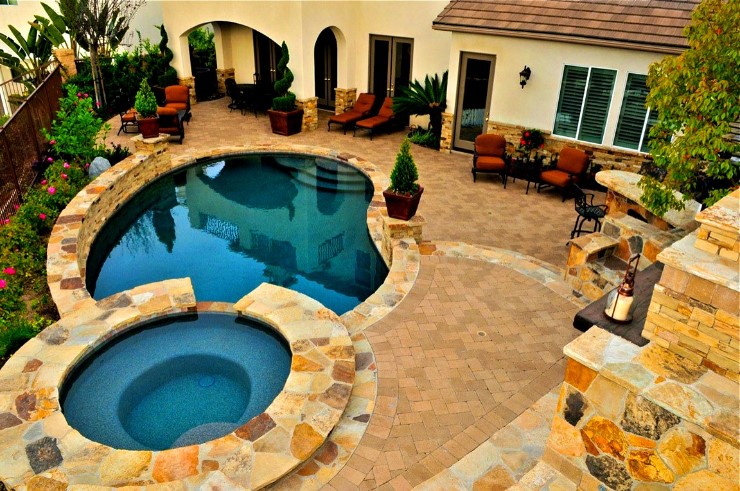 Small fiberglass inground pools
The fiberglass pool is one of a kind. Unlike its counter part of concrete inground pools, these fiberglass looks pleasant and easier to maintain. You can simply buy a whole complete pool and install it yourself with a few handy man. The fiberglass pools price is also more reasonable and take lesser time to install. See some example below.
This page has many swimming pools for sale. Click here to see the price and more…
Above ground swimming pool
Below are 8 additional photos of a back yard swimming pool. The difference is that these are above ground pools where you can install it by yourself in a DIY project. The cost of these above ground swimming pool depends on the material used. For example if you are looking for a glass type of pools, they are more expensive that the usual one for sure.
This page has many swimming pools for sale. Click here to see the price and more…
Conclusion Remark
Having a swimming pool for one's backyard is great. It helps you and your friends to relax in a heating sun. Remember to also get yourself a patio umbrella as well to shield you after your swimming session.